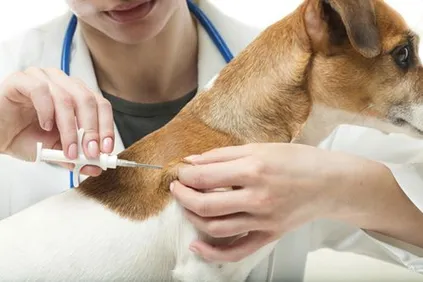 As a pet owner, you want to take every precaution to protect your furry friends. Microchipping is a simple procedure performed by a veterinarian to help return your pets to you if they become lost. At Summit Dog and Cat Hospital, we perform microchipping and other veterinary services. Let's learn a bit more about microchipping.
How Does a Microchip Work?
Microchips are small, electronic chips that are about the size of a grain of rice. They are not battery operated and are activated by a scanner that is passed over them. The chip transmits an identification number to the scanner that displays a unique number on the screen.
Pets are implanted under the skin using a hypodermic needle. It is not painful and does not require anesthesia. Most pets don't even flinch when the microchip is implanted. However, many pet owners choose to perform microchipping during spaying or neutering procedures.
It is not guaranteed that your pet will be returned to you once a microchip is implanted, but it does significantly improve the chances. Microchips are especially useful if your pet is not spayed or neutered since they are more likely to stray away from the home.
Other Information Regarding Microchips
Microchips only contain the information that the owner supplies. You don't need to be concerned about your privacy. The most important thing to remember is to keep the database updated. These microchips are not GPS tracking devices and should be used in combination with a collar. They provide peace of mind if the collar becomes worn or falls off.
There is not much to do once your pet is implanted with a microchip. You will want to ensure you have accurate contact information in the manufacturer's database. We can show you how to do this at our office. You will also want to look for any signs of infection at the implementation site, even though it's rare. We will schedule a follow-up visit to ensure your pet is adjusting to the microchip. Sometimes, the chip becomes dislodged from its original location. We will discuss options with you if this occurs.
Contact Summit Dog and Cat Hospital for Microchipping Services
At Summit Dog and Cat Hospital, we will perform a pet exam to determine if your pet is a good candidate for microchipping although the vast majority of cats and dogs should not have any issues with pet microchipping. Call our team today at (908) 273-2200 or reach us through our website by using our online contact form.